Dropshipping Website Builders: The Ultimate Guide to Creating a Successful Online Store
Are you an aspiring entrepreneur looking to start your own online store without the hassle of inventory management and shipping logistics? Look no further than dropshipping website builders. These platforms provide all the tools and features you need to create and manage a successful dropshipping business.
In this comprehensive guide, we will explore the benefits of using dropshipping website builders, popular platforms to consider, key features to look for, step-by-step instructions on creating your store, and tips for achieving success. Let's dive in!
Benefits of using dropshipping website builders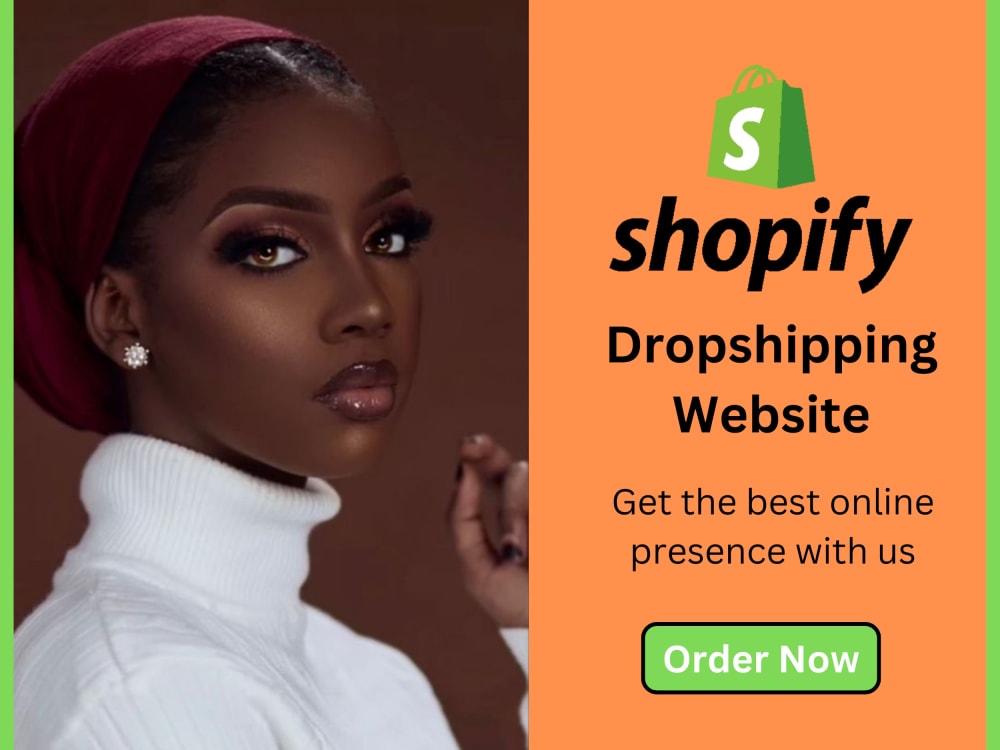 No need for inventory
One of the biggest advantages of using dropshipping website builders is that you don't need to worry about stocking and managing inventory. With traditional retail models, you would have to invest a significant amount of money upfront to purchase products. However, with dropshipping, you only pay for the products when a customer places an order. This eliminates the risk of unsold inventory and allows you to focus on growing your business.
Easy to set up and use
Dropshipping website builders are designed to be user-friendly, even for those with little to no technical experience. These platforms provide intuitive interfaces and step-by-step guides to help you set up your store quickly and easily. You don't need to be a web developer or hire one to create a professional-looking online store.
Wide range of product options
When you use a dropshipping website builder, you gain access to a vast catalog of products from various suppliers. This means you can offer a wide range of products to your customers without the need to source and manage inventory yourself. Whether you're interested in fashion, electronics, home decor, or any other niche, you can find suppliers that offer products in your chosen category.
Automated order fulfillment
Managing orders and fulfilling them can be time-consuming and complex. However, dropshipping website builders streamline this process by automating order fulfillment. When a customer places an order on your store, the order details are automatically sent to the supplier, who then handles packaging and shipping. This frees up your time to focus on other aspects of your business.
Flexible pricing and profit margins
With dropshipping, you have the flexibility to set your own prices and profit margins. Since you don't have to purchase products upfront, you can experiment with different pricing strategies to find the sweet spot that maximizes your profits. This allows you to stay competitive in the market while still making a healthy profit.
Popular dropshipping website builders
Now that you understand the benefits of using dropshipping website builders, let's explore some of the most popular platforms available:
Shopify
Shopify is a leading dropshipping website builder that offers a user-friendly interface, a wide range of themes and templates, and seamless integration with various dropshipping suppliers. It also provides robust marketing and SEO tools to help you drive traffic to your store and increase sales.
WooCommerce
WooCommerce is a popular WordPress plugin that transforms your WordPress website into a fully functional online store. It offers a wide range of customization options and integrates seamlessly with various dropshipping suppliers. If you already have a WordPress website, WooCommerce is a great option to consider.
BigCommerce
BigCommerce is a comprehensive e-commerce platform that caters to businesses of all sizes. It offers a range of built-in features, including dropshipping integrations, customizable themes, and advanced SEO tools. BigCommerce is known for its scalability, making it suitable for both small and large dropshipping businesses.
Squarespace
Squarespace is a popular website builder known for its stunning templates and user-friendly interface. While it doesn't have built-in dropshipping features, it integrates seamlessly with third-party dropshipping apps, allowing you to create a visually appealing store and connect with reliable suppliers.
Wix
Wix is another user-friendly website builder that offers a range of e-commerce features. It provides a drag-and-drop editor, customizable templates, and integration with various dropshipping apps. Wix is a great option for beginners who want a simple and intuitive platform to create their dropshipping store.
Key features to consider when choosing a dropshipping website builder
When selecting a dropshipping website builder, it's important to consider the following key features:
Integration with dropshipping suppliers
Ensure that the platform you choose integrates seamlessly with reputable dropshipping suppliers. This will make it easier for you to import products, manage inventory, and automate order fulfillment.
Customization options
Look for a website builder that offers a wide range of customization options, including the ability to customize your store's design, layout, and branding. This will help you create a unique and visually appealing store that reflects your brand identity.
Payment gateways and transaction fees
Consider the payment gateways supported by the website builder and the associated transaction fees. Look for platforms that offer a variety of payment options and competitive transaction fees to ensure a smooth and cost-effective payment process for your customers.
SEO and marketing tools
Effective SEO and marketing strategies are crucial for driving traffic to your store and increasing sales. Choose a website builder that provides built-in SEO tools, such as customizable meta tags and URL structures, as well as marketing features like email marketing integration and social media sharing.
Customer support
Having reliable customer support is essential, especially if you're new to dropshipping or website building. Look for platforms that offer 24/7 customer support through various channels, such as live chat, email, and phone, to ensure you can get assistance whenever you need it.
Steps to create a dropshipping website using a website builder
Now that you have chosen a dropshipping website builder, let's walk through the steps to create your own dropshipping store:
Choose a website builder
Research and compare different website builders based on your specific needs and budget. Consider factors such as ease of use, available features, and pricing plans before making a decision.
Select a template or theme
Choose a template or theme that aligns with your brand and product offerings. Most website builders offer a wide range of professionally designed templates that you can customize to create a unique store.
Add products and set up pricing
Import products from your chosen dropshipping suppliers and set up pricing for each product. Consider factors such as cost, competition, and profit margins when determining your pricing strategy.
Customize your store's design
Personalize your store's design by customizing elements such as colors, fonts, and images. Ensure that your store's design is visually appealing and reflects your brand identity.
Set up payment gateways and shipping options
Configure payment gateways to accept various payment methods and set up shipping options to provide accurate shipping rates to your customers. Test the payment and shipping processes to ensure they are functioning correctly.
Optimize your store for search engines
Implement SEO best practices by optimizing your product descriptions, titles, and meta tags. Use relevant keywords to improve your store's visibility in search engine results and drive organic traffic.
Launch your dropshipping store
Before launching your store, thoroughly test all functionalities and ensure that everything is working as expected. Once you're confident in your store's performance, it's time to launch and start promoting your business.
Tips for success with dropshipping website builders
Here are some tips to help you succeed with your dropshipping website builder:
Research and choose profitable niches
Before selecting products to sell, conduct thorough market research to identify profitable niches with high demand and low competition. This will increase your chances of success in the competitive e-commerce landscape.
Source reliable and high-quality suppliers
Partner with reputable suppliers who offer high-quality products and reliable shipping services. This will ensure that your customers receive their orders in a timely manner and are satisfied with their purchases.
Optimize product descriptions and images
Write compelling and informative product descriptions that highlight the benefits and features of each product. Use high-quality images that accurately represent the products to attract and engage potential customers.
Implement effective marketing strategies
Utilize various marketing channels, such as social media, email marketing, and influencer partnerships, to promote your store and drive traffic. Experiment with different strategies to find what works best for your target audience.
Provide excellent customer service
Deliver exceptional customer service by promptly responding to inquiries, resolving issues, and providing a seamless shopping experience. Positive customer experiences will lead to repeat purchases and positive word-of-mouth recommendations.
Conclusion
Dropshipping website builders offer a convenient and efficient way to start and manage your own online store. With no need for inventory management and automated order fulfillment, you can focus on growing your business and maximizing profits.
By choosing the right website builder, considering key features, and following the steps outlined in this guide, you'll be well on your way to creating a successful dropshipping store. Start your entrepreneurial journey today and unlock the potential of the e-commerce industry!
FAQ
Who can build me a dropshipping website?

Dropshipping website builders

Can I create my own website for dropshipping?

Yes, you can dropship on your own website. The basics needed for a dropshipping website include product listings, quality imagery, an eCommerce payment gateway, contact information, and fast shipping and handling. Make sure these functions are built into your site before you launch it for customers.

How much does it cost to create a dropshipping website?

With all the dropshipping tools and resources available online, you don't need a lot of money to start a successful business. While in some cases, you can do with as little as a couple of dollars to start your store and build a following organically, around $50 to $100 can get you firing right out of the gate.

Which website is better for dropshipping?

#1 – Spocket Spocket is our top pick for the overall best dropshipping website. It integrates with all the leading ecommerce platforms, automates the order fulfillment process, and makes it easy to find thousands of awesome products from dropshipping suppliers all over the world (especially in the EU/US).